Visit the Basque Country (Euskal Herria) and discover your roots
We will organise a completely personalised visit to the typical Basque house your predecessors once lived in. We'll visit the same villages they lived in, wonder at the same landscapes and discover the same customs as they had. We might even meet some new relatives you'd never heard of.
The most personal journey
(Ask for your quotation)
Now you've got the results of our investigations in book form, a qualified guide will accompany you to visit your family's original home. You'll contemplate the same scenery, customs and gastronomy as your predecessors did and you might even meet some family relatives you didn't know about.
If you'd like, we can help you remember your visit by filming the entire visit from start to finish. We'd also be delighted to take care of booking flights and accommodation for you, if you wish.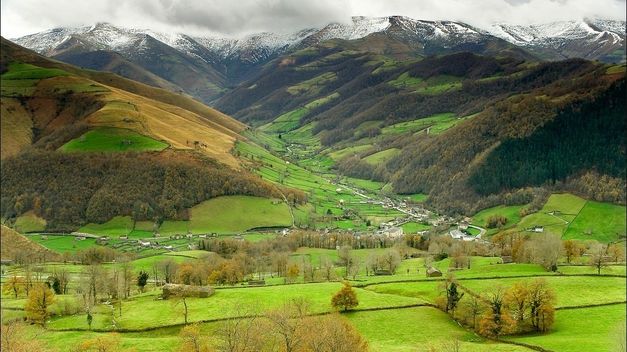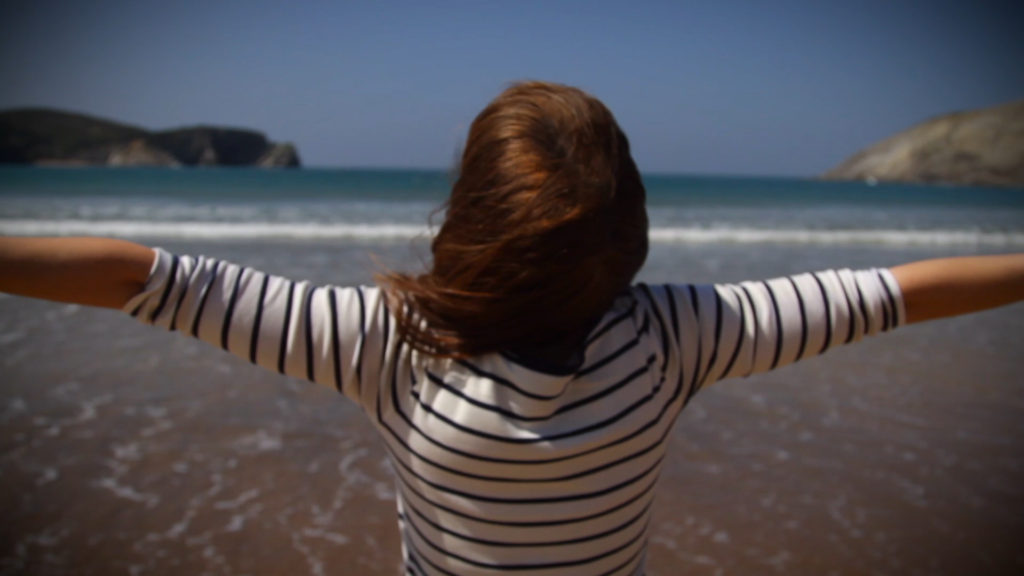 "Tracing the route of my predecessors through Navarre and Guipuzkoa over the centuries has helped us understand our roots".

— ITZIAR and JON, Barcelona

"Even though I live here, I've realised that I didn't really know my own people's place, history and way of life until now. Eskerrik asko!".

— AITZIBER, Lekeitio

"I'd always dreamed of visiting my grandmother's land. Getting to know the Basque Country (Euskalherria) has been the present of a lifetime".

— SOFIA, Argentina
Who is it aimed at?
Everyone who has at least, one Basque third-generation surname. no matter where they're from or where they live: the Basque Country (Euskal Herria), the Basque diaspora, descendants, etc…
It will be of great interest to both individuals and entire families interested in learning more about their roots.
Companies and institutions who would like to investigate a specific person's genealogy.
Business professionals who require a special genealogical investigation to be carried out: matters concerning wills and testaments, properties, certificates, …
How can I hire a trip?
1

The very first step is asking us to carry out a genealogical investigation, the results of which we would publish in an exclusive book you'd be able to carry underarm when you visit the Basque Country. Starting from when our investigations begin, we calculate that the finished book will be ready and in your hands in a minimum of 60, and a maximum of 90 days.

2

Quotation for the trip

Once we have completed our investigations, we will design a completely-personalised itinerary for you during which a qualified guide with knowledge of your family and the area will accompany you every step of the way. This itinerary will include those places, countryside and possibly typical Basque dwelling-places your predecessors lived in down through the centuries
Depending on the season of the year and the region you're visiting, we will also suggest different activities we feel you might like to participate in (grape picking, wine and txakoli tasting, black pudding making, watching a typical Basque handball match (similar to Jai-Alai), putting out to sea with local fishermen (arrantzales), etc.
You will be able to sample local gastronomy and stay in rural accommodation very near to where your predecessors used to live.
We will send you our suggestions so you can decide which of these might be of interest to you before we both decide on the final itinerary.

3

Quote

Our quotation includes the services of a qualified guide, food and travel during the duration of the final itinerary in the Basque Country as well as all accommodation and the return trip from and to your starting point, should you so desire.

4

Methods of payment

Investigation and booking. Once you provide us with the family information we request, you will transfer a 50% deposit of the final quoted price before investigations begin. We will supply you with a bank account number for this transfer of funds. We will advise you when we have completed our investigations so that you can then send us the remaining 50% of the sum quoted.
Itinerary back to your roots. Once you have decided upon the final itinerary and received our quotation, you will transfer the previously-agreed-upon sum in our personalised quotation to the bank account number we shall supply you with.